Small House Design – Solar-Efficient Saltbox
This charming small house design is located in a Massachusetts college town, surrounded by beautiful trees such as lilacs, maples, black walnuts, and evergreens. Its design effectively utilizes passive solar heating and cooling techniques, with a southern orientation and minimal north-facing windows to achieve maximum efficiency.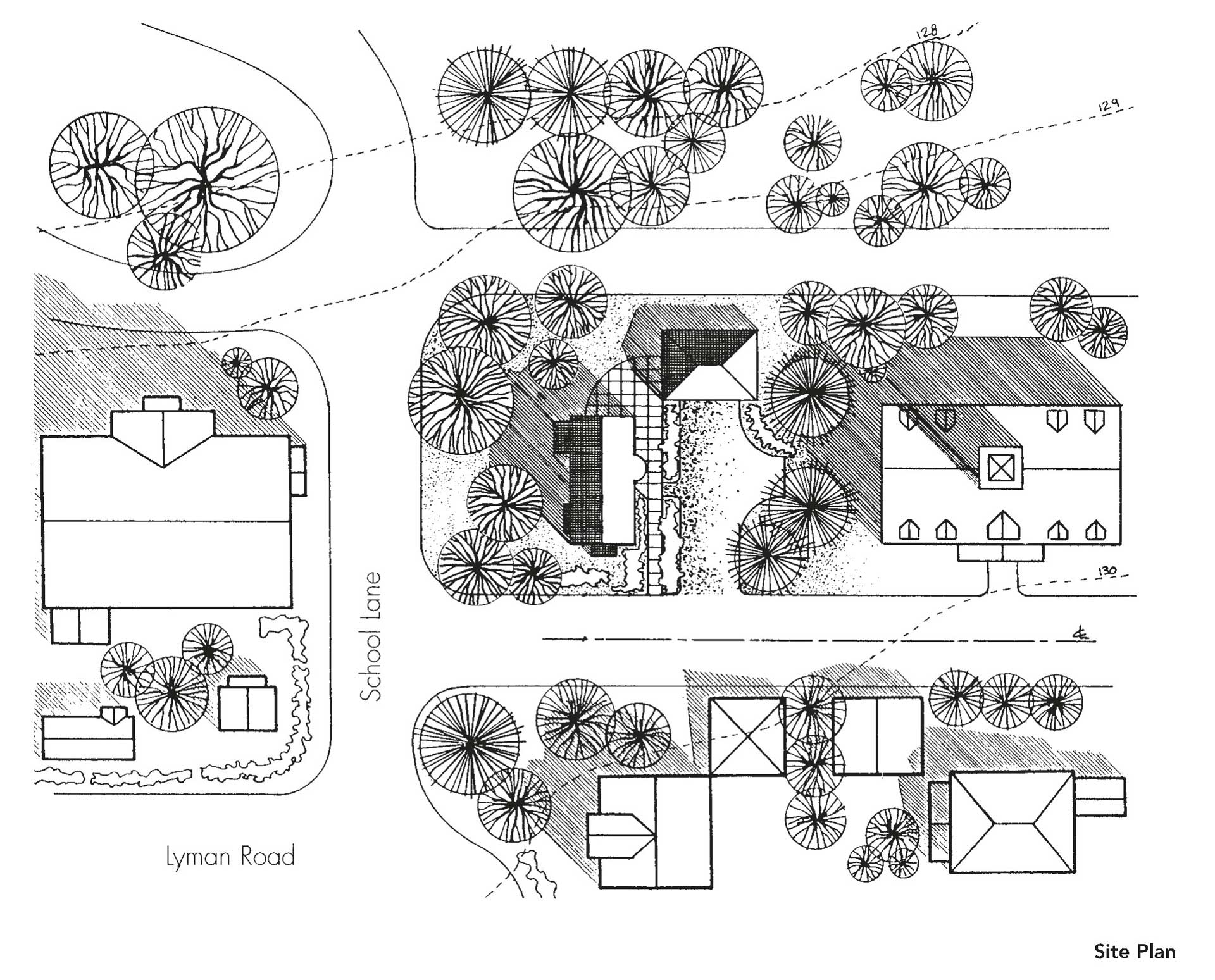 In the winter, the home captures solar energy through the two-story solarium and south-facing windows. In the summer, deciduous trees on the south side provide shade, helping to regulate the amount of solar energy that enters the home.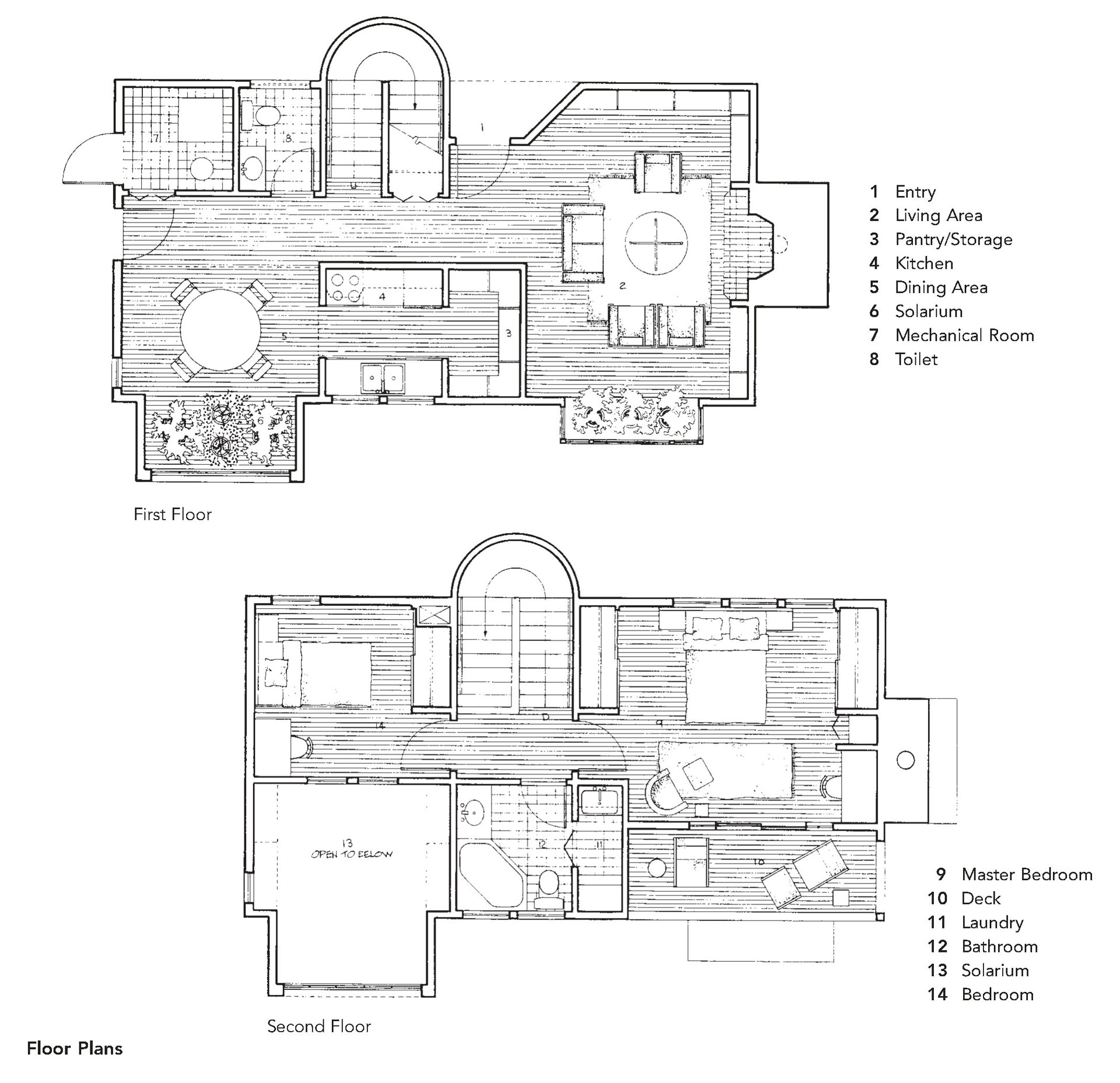 The first floor of the home includes shared public spaces, while the second floor features a master bedroom with a private deck, a bedroom with access to the solarium below, and a full bathroom with attached laundry space. All living areas on the first floor and bedrooms on the second floor have a stunning view to the south.