1. Introduction
Welcome to the captivating realm of Civil Engineering! 🏗️ Have you ever gazed at skyscrapers and bridges with awe, wondering about the brilliance behind their creation? Let's embark on an exciting journey from understanding the essence of civil engineering to uncovering its profound significance in our society.
Table of Contents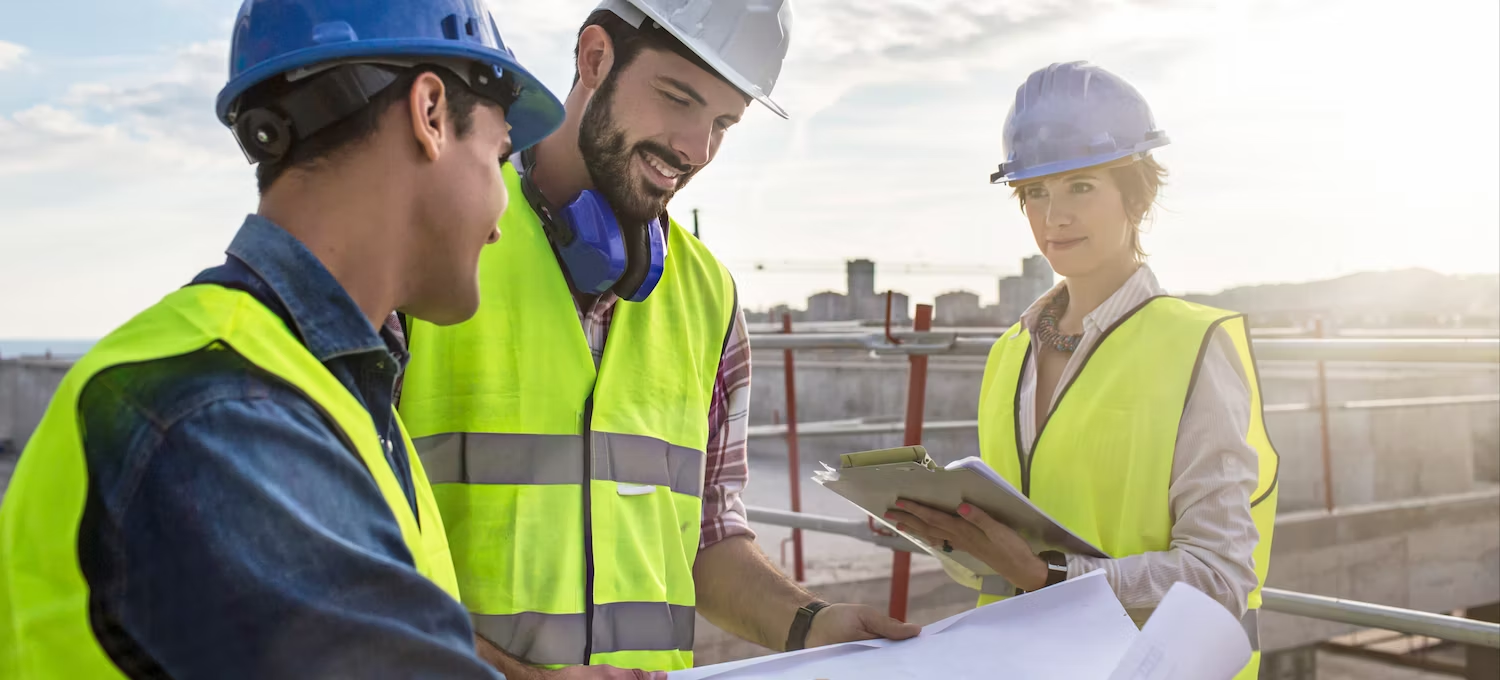 What is Civil Engineering?
Civil Engineering is the ingenious blend of art and science that brings our modern infrastructure to life. It's the artistry behind the roads we traverse, the buildings we inhabit, and the water systems we rely on. In essence, civil engineers are the architects shaping the foundation of our daily existence.
Significance of Civil Engineering in Society
Imagine a world without civil engineering. The roads would be mere trails, cities lacking towering landmarks, and essential services in disarray. The significance of civil engineering lies in its role as the backbone of society's progress.
What makes civil engineering so pivotal?
Civil engineering is the driving force behind our urban landscapes. It transforms blueprints into reality, making cities functional, efficient, and safe for millions.
From the towering skyscrapers that define our cityscapes to the intricate bridges connecting communities, civil engineering is the bedrock of modern civilization. It's not just about construction; it's about enhancing our quality of life.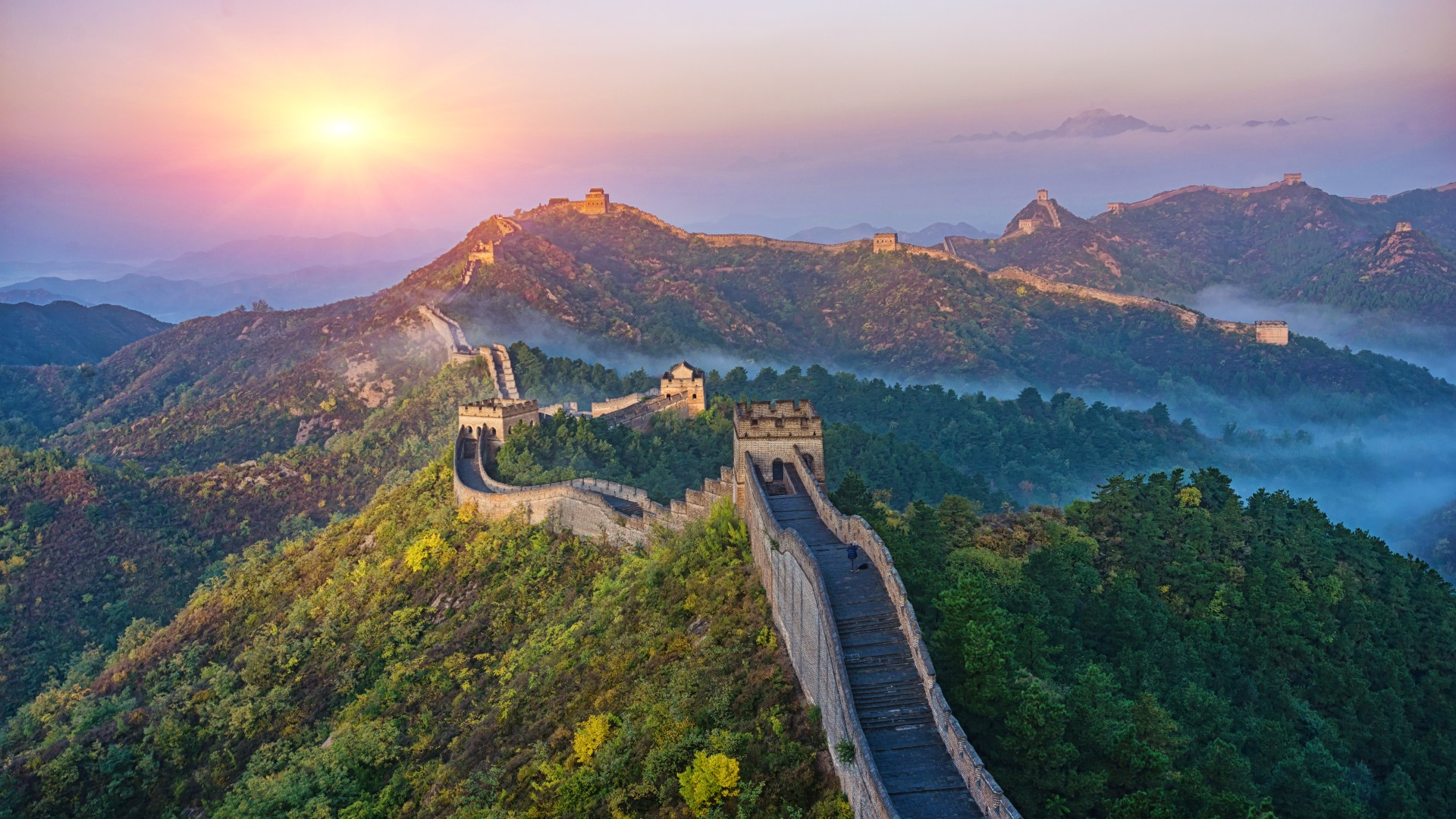 Did You Know? The Great Wall of China, a marvel of ancient civil engineering, spans over 13,000 miles and stands as a testament to human ingenuity.
In an era where sustainability is paramount, civil engineering is at the forefront of creating eco-friendly solutions. Engineers design energy-efficient buildings, implement waste management systems, and ensure our resources are used wisely.
In the ever-evolving tapestry of human progress, civil engineering stands tall as a symbol of innovation and development. As you continue on this exploration of civil engineering, remember that every road you travel, every building you enter, and every safe water source you enjoy is a testament to the vital role that civil engineering plays in our lives. So, keep your curiosity alive, and delve deeper into the world where creativity meets concrete, and dreams lay the foundation for a better tomorrow. 🌆🛤️
2. Becoming a Civil Engineer
If you've ever been captivated by towering skyscrapers, awe-inspiring bridges, or the intricate web of roads connecting cities, a career as a Civil Engineer might just be your calling. In this segment, we'll navigate through the educational pathways that can lead you to this exciting and impactful profession.
A. Educational Pathways
Bachelor's Degree in Civil Engineering
The journey to becoming a Civil Engineer typically begins with a Bachelor's Degree in Civil Engineering. This four-year program lays the foundation for your engineering skills and knowledge. You'll delve into subjects like mathematics, physics, mechanics, and structural analysis. You'll also get hands-on experience through lab work, projects, and potentially internships.
Question: Is a bachelor's degree the only path to becoming a civil engineer?
Answer: While a bachelor's degree is the most common path, some roles may require advanced degrees like a master's or a Ph.D. However, a bachelor's degree is usually sufficient for most entry-level positions.
Throughout your degree, you'll build a strong base in engineering principles and problem-solving techniques. You'll learn how to design and analyze structures, understand construction materials, and even gain insights into environmental engineering.
B. Required Skills and Knowledge for Civil Engineers
In the realm of civil engineering, skills are the tools that transform knowledge into action. As you navigate your path from education to mega projects, cultivating the right skills is essential. Let's explore the key skills and knowledge that every aspiring civil engineer should possess.
1. Mathematics and Sciences Foundation

Mathematics is the language of engineering. A solid foundation in math, including calculus, algebra, and geometry, is vital for tasks like structural analysis, estimating quantities, and designing complex systems. Understanding the principles of sciences like physics also allows you to comprehend the physical forces that structures and materials experience.
2. Technical Proficiency in Design and Analysis
Technical proficiency is the bread and butter of a civil engineer. You'll need to be adept at using engineering software for tasks like drafting designs, performing structural analyses, and simulating environmental impacts. Software proficiency not only enhances efficiency but also ensures accuracy in your designs.
Question: What software do civil engineers commonly use?
Answer: Civil engineers often use a range of specialized software tools to enhance their work efficiency and accuracy. For structural analysis and design, software like Etabs, STAAD.PRO, Rfem, SCiA Engineer, and Robot Structural Analysis Professional are commonly employed. These tools enable engineers to simulate and analyze the behavior of complex structures under various conditions.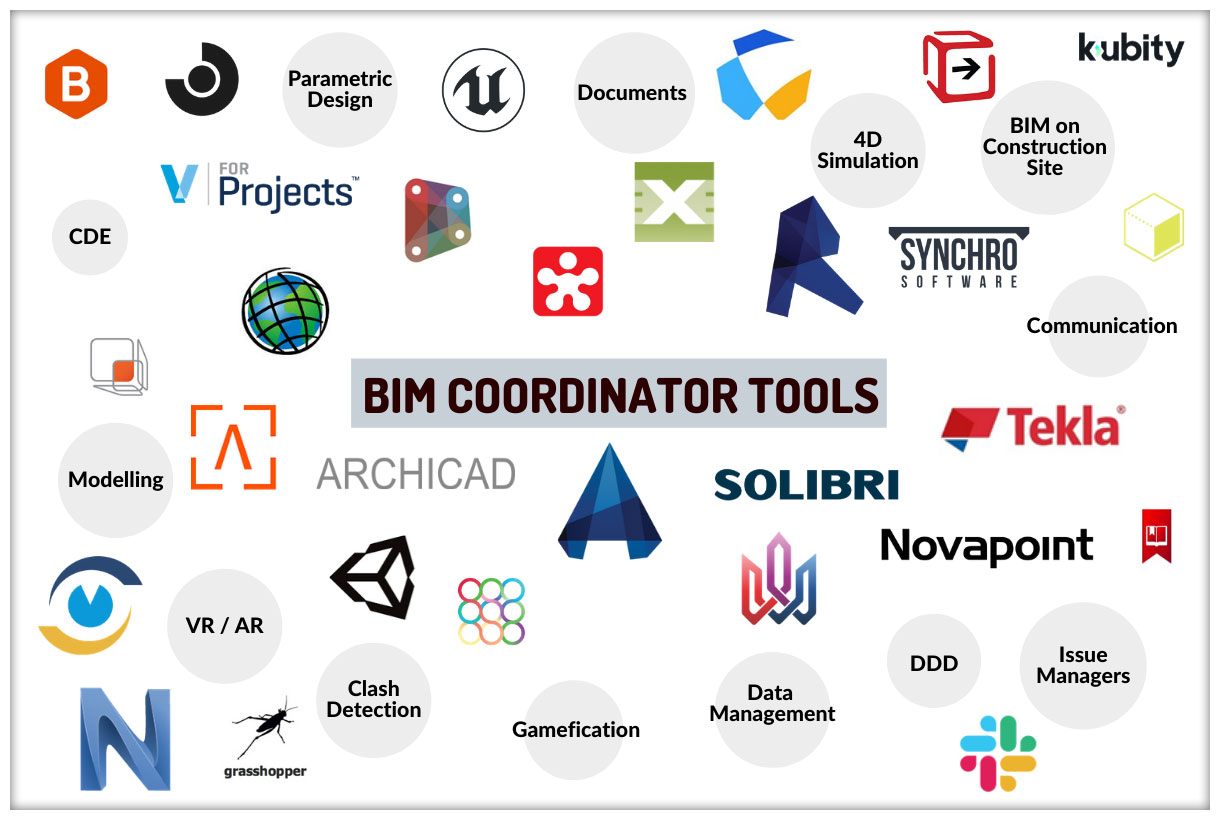 Additionally, Revit is utilized for Building Information Modeling (BIM), allowing engineers to create detailed 3D models of buildings and infrastructure projects. Navisworks, Microsoft Project, and Primavera P6 are invaluable for project management, aiding in scheduling, collaboration, and monitoring project progress.
3. Problem-solving and Critical Thinking
In the dynamic world of civil engineering, every project presents unique challenges. Problem-solving skills are your compass, guiding you through complexities. You'll need to analyze issues, consider alternatives, and devise innovative solutions that balance functionality, safety, and cost-effectiveness.
Did You Know? The critical thinking skills honed in civil engineering not only solve technical challenges but also contribute to efficient project management and effective communication with stakeholders.
C. Professional Licensure and Certifications
In the world of civil engineering, obtaining the right professional licensure and certifications is a significant milestone. These credentials not only validate your expertise but also open doors to exciting career opportunities. Let's delve into two essential exams that pave the way for a successful career as a licensed civil engineer.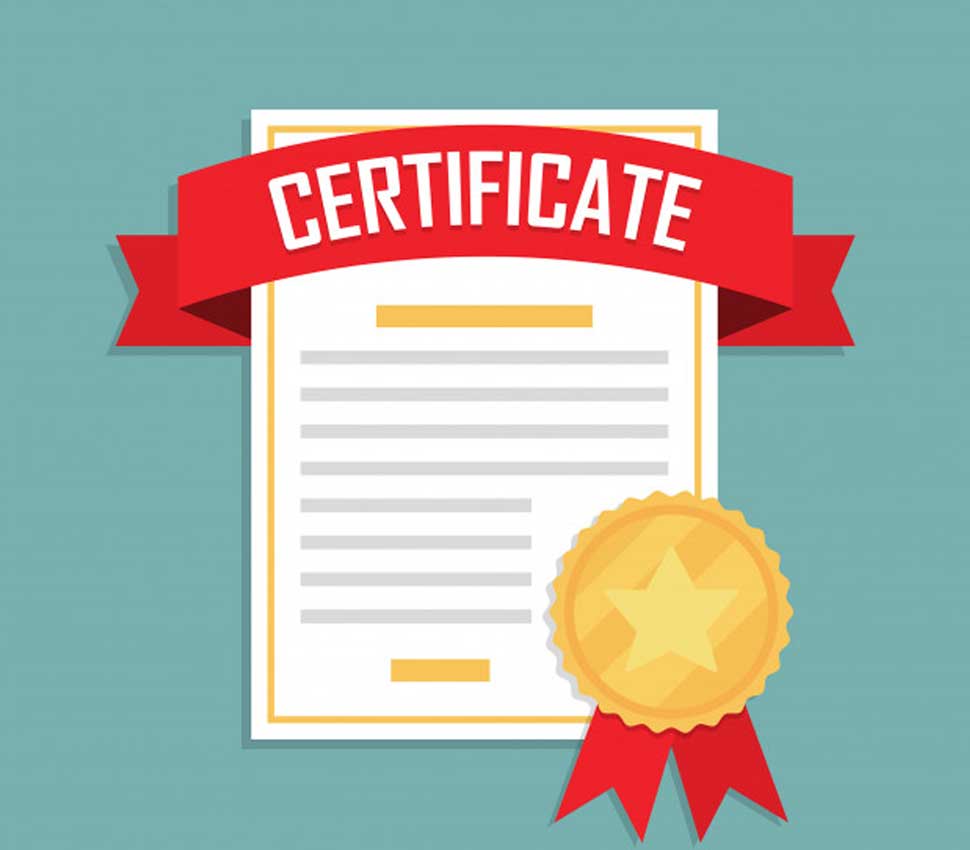 1. Fundamentals of Engineering (FE) Exam
The Fundamentals of Engineering (FE) exam is the first step toward professional licensure. This exam tests your foundational knowledge in various engineering subjects, including mathematics, ethics, mechanics, and more. Successfully passing the FE exam demonstrates your readiness to work as an engineer-in-training.
Question: Do I need to take the FE exam immediately after graduation? Answer: Taking the FE exam soon after completing your degree is beneficial because the material is fresh in your mind. However, you can take it at any point in your career.
2. Principles and Practice of Engineering (PE) Exam
The Principles and Practice of Engineering (PE) exam is the next level of licensure. Once you've gained the required work experience under the supervision of a licensed engineer, you're eligible to take the PE exam. This exam assesses your competence in applying engineering principles to real-world scenarios.
Did You Know? The PE exam typically has different branches based on engineering disciplines. For example, civil engineers can take the PE Civil exam, which covers various civil engineering topics.
Earning your professional licensure through the FE and PE exams is a testament to your dedication and expertise in the field of civil engineering. These credentials not only boost your career prospects but also reflect your commitment to upholding the highest standards of safety and ethics in your practice.
3. Academic Pursuits for Aspiring Civil Engineers
As you embark on the journey to become a Civil Engineer, your academic pursuits will shape your understanding of the field and prepare you for the challenges and opportunities that lie ahead. In this section, we'll explore the key courses that constitute a comprehensive civil engineering education, equipping you with the skills and knowledge necessary to thrive in this dynamic profession.
A. Key Courses in Civil Engineering Education
1. Structural Analysis and Design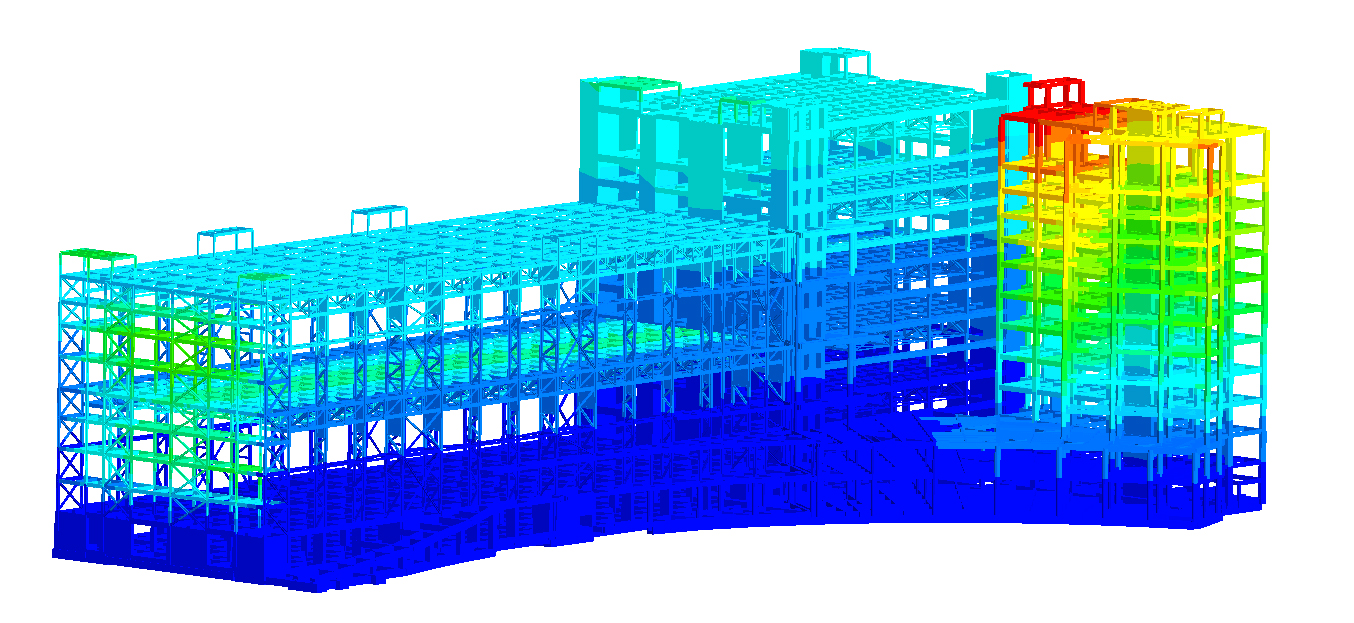 Structural Analysis and Design is the cornerstone of civil engineering. In this course, you'll learn the principles behind creating safe, functional, and aesthetically pleasing structures. From skyscrapers to bridges, understanding how different materials behave under various loads is crucial.
2. Geotechnical Engineering Principles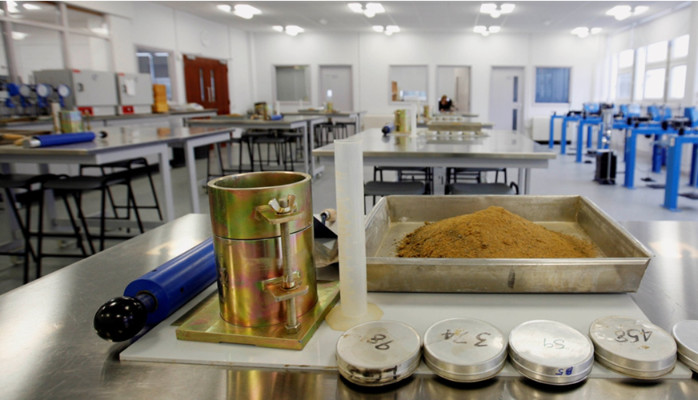 The ground beneath our feet plays a pivotal role in construction. Geotechnical Engineering Principles delve into the behavior of soil and rock, providing insights into how foundations should be designed to ensure stability. You'll learn about soil mechanics, slope stability, and foundation engineering.
Question: Why is geotechnical engineering important for civil engineers?
Answer: Geotechnical engineers ensure that structures have a solid foundation, preventing issues like settling or collapsing. Their work is essential for the safety and the long-term integrity of projects.
3. Transportation Systems and Planning
Transportation Systems and Planning are vital in a world where connectivity is key. This course focuses on designing efficient transportation networks – roads, highways, railways, and more. You'll delve into traffic flow, urban planning, and sustainable transportation solutions.
4. Environmental Sustainability in Engineering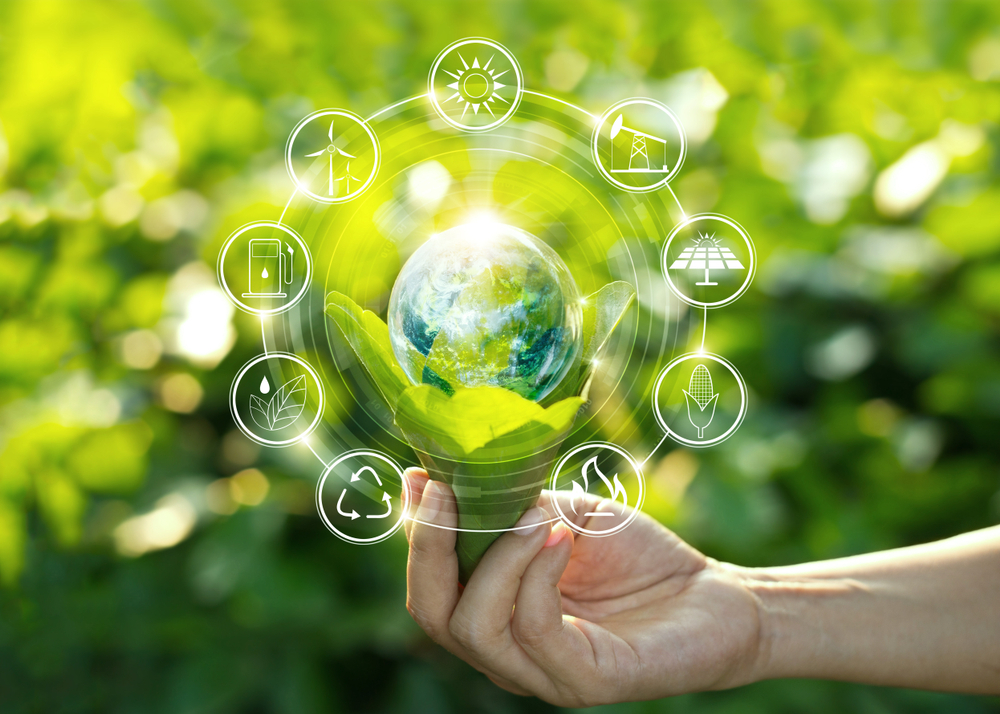 In an era of increasing environmental awareness, Environmental Sustainability in Engineering is a crucial course. You'll explore how engineering projects can minimize their ecological footprint, from using eco-friendly materials to reducing waste generation.
5. Water Resources
Water Resources is an integral part of civil engineering education. You'll study the management and distribution of water, addressing topics like water treatment, flood control, and sustainable water use.
Did You Know? Civil engineers play a pivotal role in ensuring a clean water supply and proper sanitation, essential for public health.
The courses outlined above are just a glimpse into the multifaceted world of civil engineering education. Each course equips you with specific skills, knowledge, and perspectives that collectively mold you into a capable and resourceful Civil Engineer.
4. Exploring Job Opportunities
As you navigate through the captivating world of civil engineering, you'll discover a plethora of exciting job opportunities that await you upon graduation. In this section, we'll explore various roles in both the government and private sectors, consulting, and design firms, as well as infrastructure development and maintenance.
A. Civil Engineering Roles in Government and Private Sector
Government agencies on local, state, and federal levels offer a range of civil engineering positions. These roles focus on the development, maintenance, and regulation of public infrastructure. From designing roadways and bridges to ensuring water supply systems are up to standard, civil engineers in the government sector play a crucial role in public safety and welfare.
In the private sector, civil engineers often work for construction companies, real estate developers, and more. These roles involve designing and overseeing the construction of commercial and residential projects. Whether it's a new shopping center or a residential community, private-sector civil engineers contribute to the growth of our urban landscape.
B. Consulting and Design Firms
Consulting firms are a hub of expertise where civil engineers collaborate to provide specialized services to clients. These firms offer design, analysis, and project management services. Consulting civil engineers work on diverse projects – from designing sustainable buildings to developing transportation networks.
Did You Know? Civil engineers in consulting firms often collaborate with architects, urban planners, and environmental experts to create well-rounded and efficient solutions.
C. Infrastructure Development and Maintenance
Infrastructure development and maintenance are crucial for sustaining our built environment. Civil engineers in this field work on projects that upgrade, repair, and expand existing infrastructure. From rehabilitating aging bridges to improving wastewater treatment plants, these roles are vital to maintaining the functionality and safety of our cities.
Question: What are some of the mega projects civil engineers work on?
Answer: Megaprojects can include the construction of massive bridges, high-speed rail networks, extensive highway systems, and even the development of smart cities with advanced technology integration.
5. Major Sectors in Civil Engineering
In the expansive realm of civil engineering, a multitude of major sectors beckon with diverse opportunities and challenges. From designing towering structures to safeguarding the environment, each sector offers a unique avenue for passionate engineers. Let's explore these sectors that define the dynamic world of civil engineering.
A. Structural Engineering
Structural Engineering is where creativity and technical expertise merge to shape the skyline. Structural engineers design buildings, bridges, and other monumental structures, ensuring they can withstand the forces of nature and the test of time. From calculating load distributions to selecting the right materials, structural engineers turn architectural dreams into stable realities.
B. Geotechnical and Foundation Engineering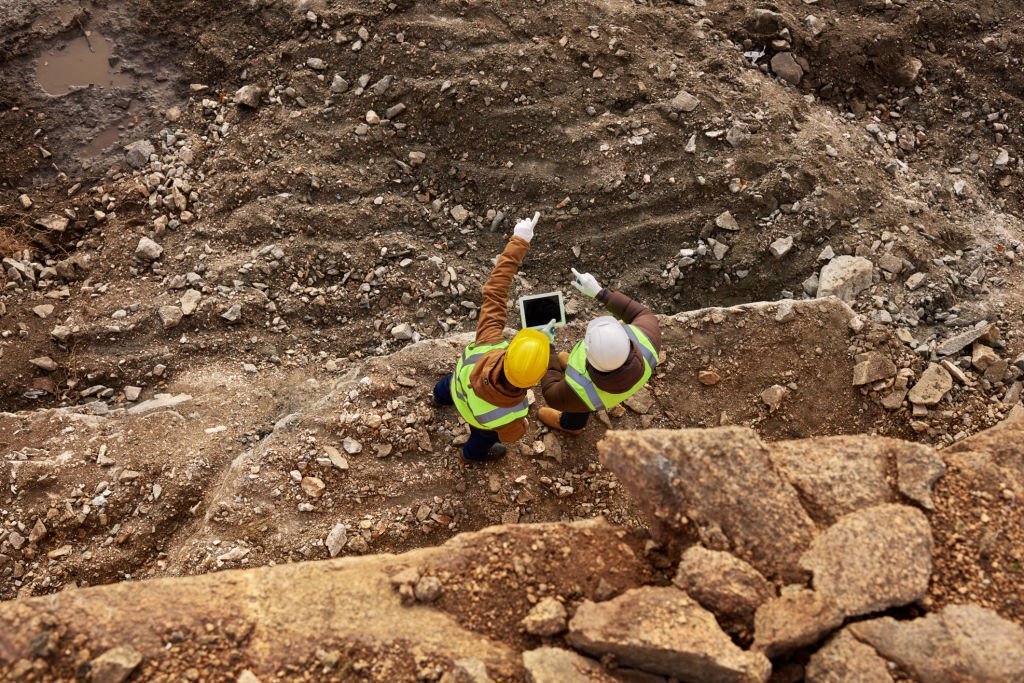 Beneath every great structure lies the expertise of geotechnical engineers. They explore the properties of soil and rock to determine the ideal foundation for construction projects. Geotechnical and foundation engineers ensure stability, preventing issues like sinking or collapsing, and contribute to the safety of structures above ground.
C. Transportation Engineering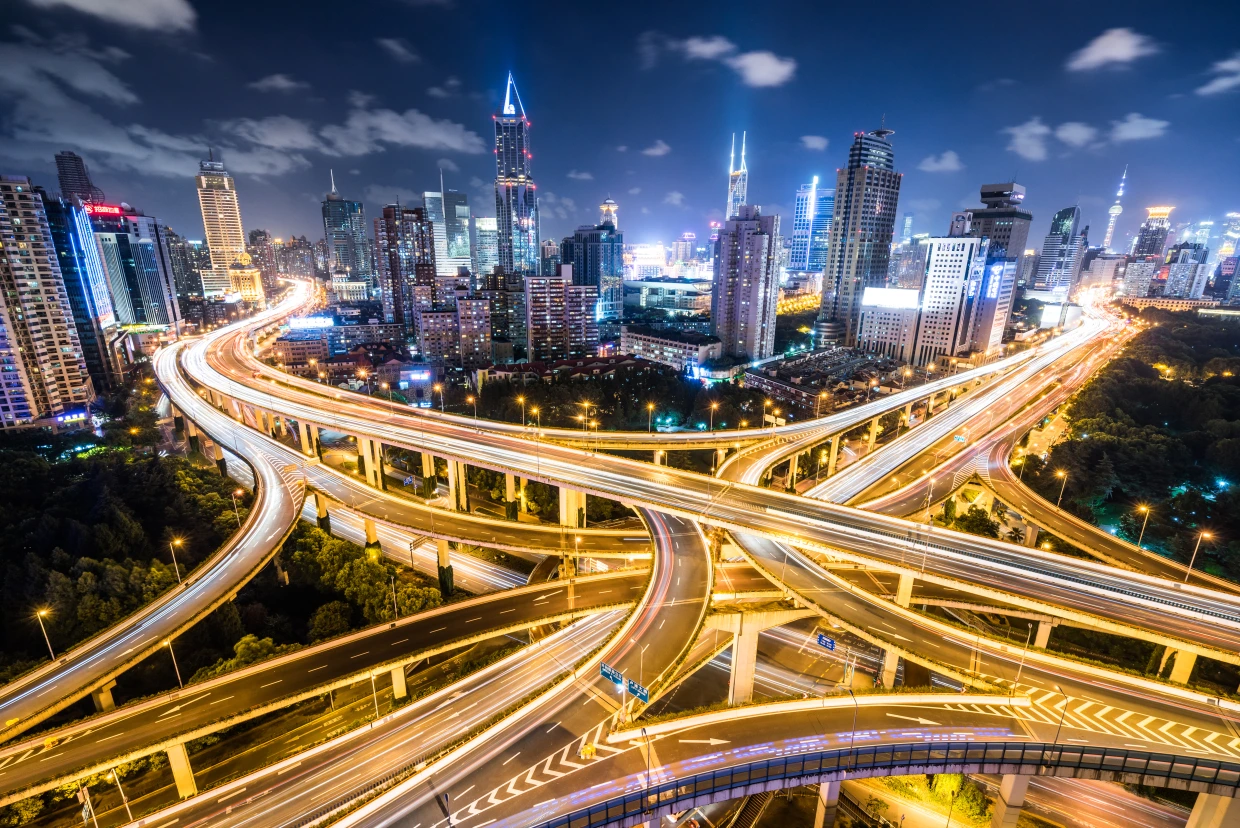 The world of Transportation Engineering is all about connectivity. Engineers in this sector design and optimize roadways, highways, railways, and airports. They work to create efficient transportation networks, improve traffic flow, and enhance the overall mobility of people and goods.
D. Environmental Engineering
Environmental Engineering is at the forefront of sustainable progress. Engineers in this sector develop solutions to protect the environment and public health. From designing systems to treat wastewater to finding innovative ways to manage waste, environmental engineers are dedicated to creating a greener and healthier future.
E. Construction and Project Management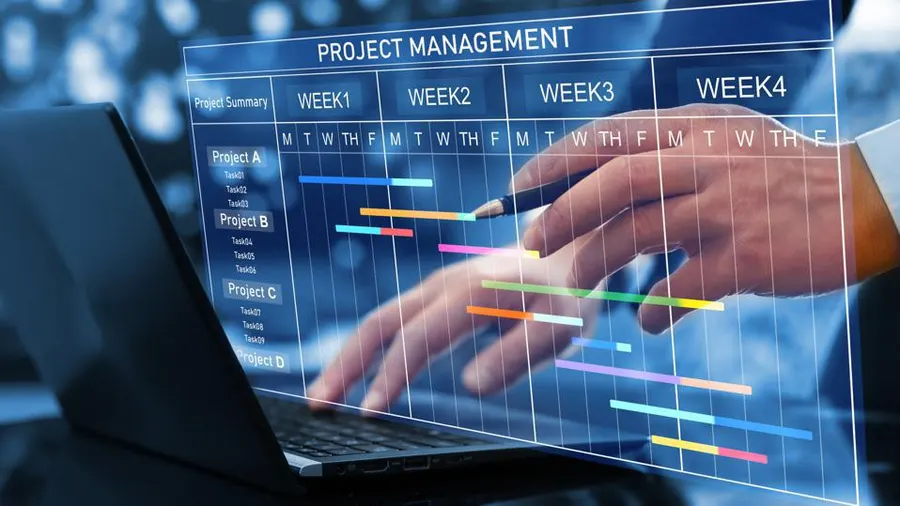 In the sector of Construction and Project Management, civil engineers are the orchestrators of grand visions. They oversee every aspect of projects, from scheduling and budgeting to coordinating various teams. Construction managers ensure that projects are executed smoothly, on time, and within budget.
F. Water Resource Engineering
Water Resource Engineering is vital for managing this precious resource. Engineers in this sector design and manage water supply systems, flood control measures, and wastewater treatment plants. They contribute to ensuring a reliable water supply and minimizing the impact of water-related hazards.
Did You Know? Civil engineers in water resource engineering play a significant role in developing strategies to combat water scarcity and pollution.
The major sectors in civil engineering represent a tapestry of challenges and opportunities, each contributing uniquely to the advancement of society.
6. Earning Potential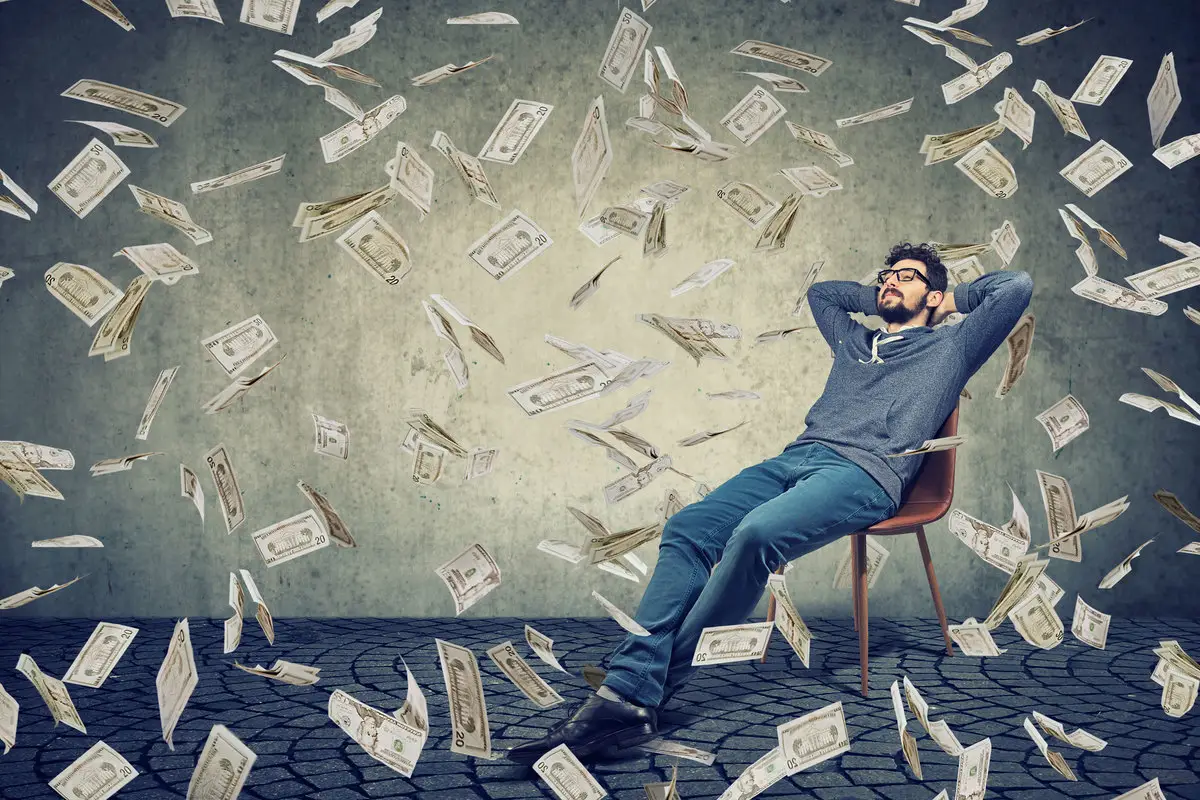 In the captivating realm of civil engineering, understanding the earning potential is not only practical but also motivating. This section will shed light on the salary ranges for both entry-level and experienced civil engineers, the factors that influence these variations, and how income can differ based on geography and industry.
We've meticulously collated data from authoritative salary surveys to present you with an illuminating comparison of civil engineer salaries across these nations. Below, we've provided a detailed table for effortless comprehension. For enhanced clarity, the original salaries have been accompanied by their equivalent values in USD based on the AUG, 2023 conversion rates:
| Country | Original Salary (Local Currency) | Equivalent Salary in USD | Entry Level Salary (Local Currency) | Senior Level Salary (Local Currency) |
| --- | --- | --- | --- | --- |
| United States | $102,208 USD | $102,208 USD | $72,057 USD | $126,750 USD |
| Canada | $107,337 CAD | $78,952 USD | $75,673 CAD (approx. $55,713 USD) | $133,110 CAD (approx. $97,915 USD) |
| United Kingdom | £58,255 GBP | $73,541 USD | £41,070 GBP (approx. $51,525 USD) | £72,243 GBP (approx. $90,723 USD) |
| Australia | $132,660 AUD | $86,172 USD | $93,678 AUD (approx. $60,808 USD) | $164,781 AUD (approx. $106,946 USD) |
| Switzerland | CHF 117,738 | $104,159 USD | CHF 82,775 (approx. $73,419 USD) | CHF 145,602 (approx. $129,423 USD) |
Insights and Trends
United States: With an average salary of $102,208 USD and a projected 5-year growth of 12%, civil engineers in the US are on a promising trajectory.
Canada: Earning potential in Canada is robust, boasting a projected 10% growth over 5 years, leading to an estimated salary of around $117,767 CAD (approximately $86,601 USD).
United Kingdom: Amid historic landscapes, the UK's civil engineers are looking at a 14% salary increase over the next 5 years, a testament to the country's evolving infrastructure.
Australia: The Land Down Under offers a flourishing career path with an anticipated 9% increase, reaching an estimated salary of $145,209 AUD (approximately $94,365 USD) by 2028.
Switzerland: Known for precision, Swiss civil engineers command impressive salaries, with senior professionals earning around CHF 145,602 (approximately $129,883 USD).
B. Factors Influencing Salary Variation
The intricacies of salary determination encompass various factors. Education plays a crucial role; advanced degrees often correlate with higher salaries. Experience is another significant influencer – years in the field enhance your value. Moreover, specialized skills, like expertise in structural analysis or sustainable design, can lead to higher compensation.
C. Geographic and Industry-Related Income Differences

Geographic location profoundly affects civil engineer salaries. For instance, the average salary for a civil engineer in California is notably higher than that in Arkansas due to differing costs of living and demand for construction projects. The industry is also impactful; engineers in government roles or consulting firms may earn differently compared to those in the private construction sector.
Example: In California, civil engineers in San Francisco earn a median salary of around $115,000, whereas those in Little Rock, Arkansas, earn around $85,000.
Prepare to be inspired by the extraordinary world of Mega Projects in civil engineering. These incredible endeavors redefine the boundaries of human capability and creativity, leaving a lasting impact on our world. Let's embark on a journey through some of the most remarkable examples.
1. The Great Man-Made River Project, Libya
Construction Time: 1953-2030 (estimated completion)
Cost: Billions of USD
Key Points: This ambitious feat involves harnessing the desert's hidden aquifers to provide water to Libyan cities. A true oasis in the making, it overcomes desert challenges to transform lives.
2. The Three Gorges Dam, China
Construction Time: 1994-2012
Cost: Approx. 28 billion USD
Height: 607 feet
Key Points: The world's largest hydroelectric dam, generating clean energy while addressing flood control and navigation. A testament to China's engineering prowess.
3. Dubai Palm Islands, UAE
Construction Time: Ongoing since 2001
Cost: Multibillion-dollar investment
Key Points: Artificial palm-shaped islands redefine luxury living and tourism. An engineering marvel that reshapes coastlines.
4. The Channel Tunnel, UK and France
Construction Time: 1988-1994
Cost: Over 15 billion USD
Length: 31.4 miles (including underwater sections)
Key Points: Linking England and France beneath the English Channel, this tunnel defied conventions and United Nations.
5. Panama Canal Expansion, Panama
Construction Time: 2007-2016
Cost: Approx. 5.25 billion USD
Key Points: Expanding the iconic canal involved new locks to accommodate larger ships, boosting global trade efficiency.
6. The High-Speed Rail Network, Japan
Construction Time: Ongoing since 1959
Cost: Continuous investment
Key Points: The Shinkansen network revolutionized travel, setting new standards for speed, safety, and connectivity.
7. The Burj Khalifa, UAE
Construction Time: 2004-2010
Cost: Approx. 1.5 billion USD
Height: 2,722 feet
Key Points: The world's tallest building showcases modern architectural and engineering brilliance.
8. The Crossrail Project, UK
Construction Time: 2009-2022 (estimated completion)
Cost: Over 23 billion USD
Key Points: The Elizabeth Line project involves tunneling beneath London's vibrant streets, enhancing urban transportation.
9. The Hong Kong-Zhuhai-Macau Bridge, China
Construction Time: 2009-2018
Cost: Approx. 20 billion USD
Length: 34 miles
Key Points: This intricate bridge-tunnel system unites major cities, overcoming marine challenges.
10. The Hoover Dam Bypass, USA
Construction Time: 2002-2010
Cost: Approx. 240 million USD
Length: 1,900 feet
Key Points: The bypass bridge eases traffic and offers stunning views while preserving the Hoover Dam's legacy.
These Mega Projects captivate our imagination and inspire future generations of engineers. Each project narrates a story of determination, innovation, and the pursuit of pushing boundaries. As you explore the world of civil engineering, these projects serve as beacons of what's possible, urging you to dream big and contribute to shaping a better world. 🏗️🌍
8. Shaping the Future: Innovations in Civil Engineering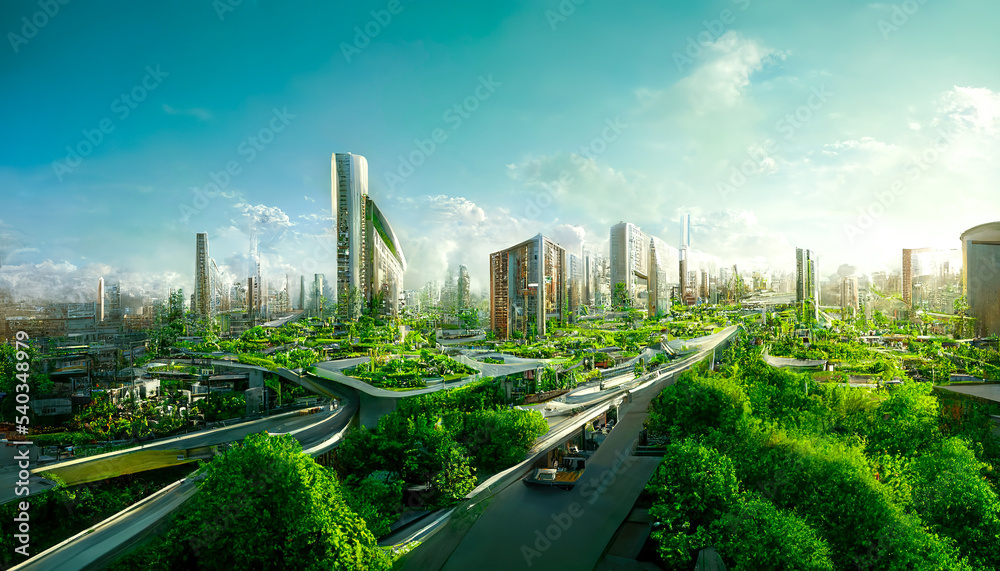 The world of civil engineering is at the forefront of transformative innovations that are reshaping our infrastructure and environment. As we look ahead, three key areas stand out as driving forces in this evolution: Integration of Smart Technologies in Infrastructure, Sustainable and Green Building Practices, and Resilience Engineering for Climate Change Adaptation.
A. Integration of Smart Technologies in Infrastructure
Modern infrastructure is undergoing a profound transformation with the integration of smart technologies. These technologies harness the power of data, automation, and connectivity to enhance efficiency, safety, and overall performance.
Data-Driven Decision Making: Sensors embedded in structures and systems collect real-time data, providing insights that enable proactive maintenance and rapid response to issues.
Smart Transportation: Intelligent traffic management systems optimize traffic flow, reduce congestion, and enhance safety through real-time monitoring and adaptive signal control.
Energy-Efficient Buildings: Smart buildings use automation to optimize energy consumption, lighting, and climate control, creating sustainable and comfortable environments.
Civil engineers are leading the charge in adopting sustainable and eco-friendly building practices, minimizing the environmental footprint of construction projects.
Green Materials: The use of environmentally friendly materials like recycled steel, sustainable concrete, and bio-based construction products reduces resource consumption and waste.
Energy-Efficient Design: Incorporating passive design principles, renewable energy sources, and energy-efficient systems leads to reduced energy consumption in buildings.
Net-Zero Buildings: The concept of net-zero buildings, which generate as much energy as they consume, is gaining momentum, creating a pathway to a carbon-neutral built environment.
C. Resilience Engineering for Climate Change Adaptation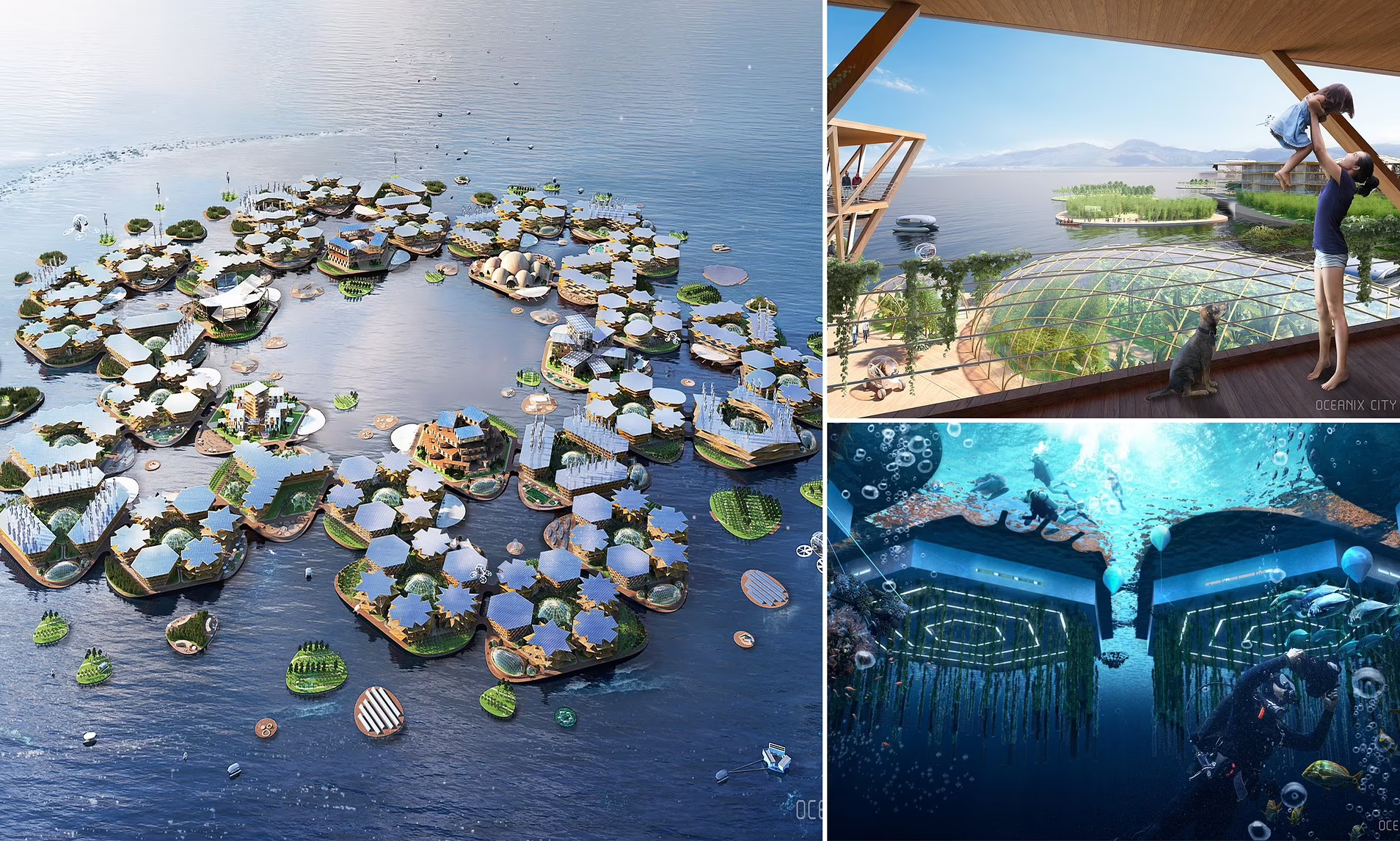 The increasing impacts of climate change call for innovative engineering solutions that enhance the resilience of our infrastructure against extreme weather events and rising sea levels.
Flood-Resistant Design: Engineering structures and landscapes to manage and mitigate flooding helps safeguard communities from the devastating effects of rising waters.
Seawall and Coastal Defense: Coastal regions are investing in resilient infrastructure like seawalls, breakwaters, and beach nourishment to protect against erosion and storm surges.
Climate-Responsive Design: Anticipating changing climate patterns, engineers are designing adaptable structures that can withstand varying conditions while maintaining functionality.
9. Conclusion
As we conclude our exploration of the world of civil engineering, we find ourselves immersed in a realm of boundless possibilities, innovation, and impact. From the foundational education to the monumental projects that reshape our world, civil engineering is a captivating journey that extends far beyond bricks and mortar.
A. Reflection on the Vast Landscape of Civil Engineering
Reflecting on the breadth of civil engineering, we see it as a harmonious blend of science, art, and ingenuity. It encompasses not only the physical structures that shape our surroundings but also the solutions that address the complex challenges of our society. From skyscrapers that touch the sky to resilient infrastructure that stands against nature's forces, civil engineering bridges the gap between imagination and reality.
B. Encouragement for Aspiring Engineers to Contribute to Progress
To the aspiring engineers who dream of making a difference, the world of civil engineering eagerly awaits your passion, creativity, and determination. With every bridge you design, road you build, and community you impact, you become part of a legacy that spans generations. Embrace the opportunities to learn, adapt, and innovate. Seize the chance to work on projects that redefine what's possible.
As you embark on your journey in civil engineering, remember that every challenge is a chance to grow, every design is an expression of your creativity, and every innovation is a step towards progress. Your contributions will shape the cities, societies, and environments of the future.
C. Embrace the Adventure
In closing, civil engineering is not merely a profession; it's an adventure. It's a call to explore uncharted territories, solve intricate puzzles, and build pathways to a better world. It's a journey that demands both technical expertise and the heart to create meaningful impact.
So, whether you're calculating structural loads, optimizing traffic flow, or developing sustainable solutions, remember that you are part of a global community of engineers who are dedicated to pushing boundaries and leaving a positive mark. Embrace this adventure with open arms, for the world of civil engineering is vast, exciting, and ever-evolving.
Thank you for joining us on this enriching journey. The future is waiting for you to shape it—one innovation, one project, and one solution at a time. 🌆🏙️🛤️🏗️
FAQ
What is civil engineering?
Civil engineering is a branch of engineering that deals with the design, construction, and maintenance of infrastructure and projects essential for modern society. This includes buildings, bridges, roads, dams, water supply systems, and more.
What do civil engineers do?
Civil engineers are responsible for planning, designing, and overseeing the construction and maintenance of various civil infrastructure projects. They ensure these projects are safe, sustainable, and meet the needs of communities. Civil engineers may also work on environmental projects and transportation systems.
How do you become a civil engineer?
To become a civil engineer, you typically need a bachelor's degree in civil engineering or a related field. After completing your degree, you may need to obtain a professional engineering license, which usually involves passing a licensing exam. Many civil engineers also pursue advanced degrees or specialized certifications to enhance their career opportunities.
What are the different subfields within civil engineering?
Civil engineering encompasses several subfields, including structural engineering (focused on designing buildings and bridges), transportation engineering (dealing with road and transportation systems), geotechnical engineering (related to soil and foundation analysis), environmental engineering (concerned with environmental impact and sustainability), and water resources engineering (managing water supply and drainage systems), among others.
What are the biggest challenges in civil engineering today?
Some of the current challenges in civil engineering include addressing aging infrastructure, incorporating sustainable and environmentally friendly practices into projects, dealing with the effects of climate change on infrastructure resilience, and adopting new technologies like Building Information Modeling (BIM) and automation to improve project efficiency and safety.
Civil Engineer vs. Architect: What's the Difference?
Civil engineers and architects both play vital roles in construction, but they have different focuses. Civil engineers are responsible for the structural and functional integrity of buildings and infrastructure, ensuring they are safe and efficient. Architects, on the other hand, emphasize the aesthetics, layout, and design elements of buildings while considering functionality and user needs.
What Is the Role of a Geotechnical Engineer?
Geotechnical engineers specialize in understanding soil and rock mechanics. They assess subsurface conditions to ensure stable foundations for buildings and infrastructure, helping to prevent issues like settlement, landslides, or structural failure due to soil-related problems.
How Do Civil Engineers Contribute to Environmental Conservation?
Civil engineers play a critical role in environmental conservation by designing and implementing sustainable infrastructure projects. They develop systems for wastewater treatment, stormwater management, and sustainable building practices to minimize environmental impact and promote resource efficiency.
What Are the Key Technologies Transforming Civil Engineering?
Several technologies are revolutionizing civil engineering, including Building Information Modeling (BIM) for advanced project design and management, drones for surveying and inspection, 3D printing for construction, and smart infrastructure with sensors and data analytics for real-time monitoring and maintenance.
How Do Civil Engineers Address Climate Change Challenges?
Civil engineers are actively involved in mitigating and adapting to climate change. They design infrastructure to withstand extreme weather events, develop resilient coastal protection systems, and create sustainable transportation solutions to reduce greenhouse gas emissions, all while considering the long-term impact on climate.
What's the Future of Transportation Engineering?
The future of transportation engineering is exciting, with advancements like self-driving vehicles, high-speed rail systems, and smart city planning. Civil engineers are at the forefront of designing transportation networks that are safer, more efficient, and environmentally friendly.
How Do Structural Engineers Ensure Building Safety During Earthquakes?
Structural engineers employ various techniques to design earthquake-resistant buildings, including reinforcing structures with materials like steel and concrete, using base isolators to absorb seismic energy, and performing detailed seismic analysis to understand a building's response to earthquakes.
What's the Role of Water Resources Engineers in Managing Water Supply?
Water resources engineers are responsible for managing water supply systems, including sourcing, treatment, and distribution of water. They also work on flood control, wastewater treatment, and ensuring sustainable water usage to meet the needs of communities.